Services
Infrared Thermography Inspections
Ultrasonic Leak Detection & Leak Cost Studies – Gas, Air,
Steam Motor Circuit Analysis (MCA)
Power System Services
Circuit Breaker Maintenance, Testing & Refurbishment

Low Voltage Circuit Breakers
Medium Voltage Breakers
Medium Voltage Motor Contactors/ Starters
High and Medium Voltage Disconnect Switches
High Voltage Oil Circuit Breakers
Vacuum Circuit Breakers
Contact Refurbishment

Switchgear Maintenance, Testing & Refurbishment

Low Voltage MCC Cubicles
Medium Voltage Switchgear Cubicles
Medium Voltage Motor Starter Cubicles

UPS Battery System Testing and Maintenance
Partial Discharge Testing of Low, Medium and High Voltage Electrical Equipment
Lightning Protection/ Ground System Testing
Protective Relay Testing & Calibration
Transformer Testing, Maintenance, and Oil Analysis
AC/DC Variable Frequency Drive Service & Maintenance
Lubrication Oil Analysis
Root Cause Failure Analysis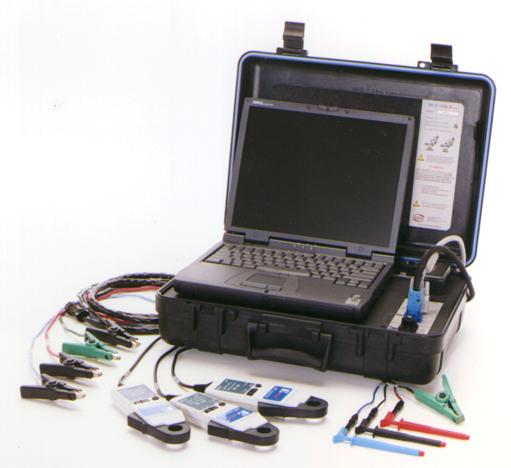 The MCE Tester, manufactured by PDMA Corporation, is a lightweight, static tester that provides a detailed analysis of motor and circuit condition. This portable unit features diagnostic results that evaluate all five of the motor's fault zones including the power circuit, insulation, stator, rotor and air gap.
The MCE MAX is a dynamic tester that utilizes state of the art technology to collect data while the motor is operating. This information can be used to evaluate incoming power quality and motor efficiency, as well as the rotor, stator, air gap and power circuit conditions. The data can be analyzed immediately or recalled later for trend analysis.
Contact us at 813-298-2617 to discuss how Reliability Consulting Services can help you solve your company's Maintenance and Reliability needs. You can email us at info@reliabilityconsulting.net.